IDFA 2014 Pro Universe Champ
Backed up my 2012 victory with another in 2014!
2014 Pro Universe
I love the classic poses!
2014 IDFA Pro Mr. Universe
A great back, hamstrings and gluteals make a big impact with the judging panel.
alstrupfitness. Since 1994.
Over 25,000 hours of Professional Training service. How can we help you?
Lucas Alstrup.
I always dedicate all my stage routines and competitive efforts to this guy!
2012 IDFA Pro Universe.
Lucas and Dad celebrating after winning the 2012 IDFA Pro Mr. Universe.
2014 IDFA Pro Universe (2x Champ!)
Lucas onstage again with Dad after another Mr. Universe title in 2014. He's still a little shy..maybe next year he strikes a pose!
Lucas & Dad at IFPA Pro USA.
Off to competitors meeting at Pro USA in California.
2012 IDFA Pro Mr. Universe.
Side Chest.
N.Y.C. Marathon.
One of the highlight races of my 20 marathons.
Ironman USA Triathlon.
13+ hours to finish a 4km swim, 180km bike and 42km marathon run. What a day!
#1 most read SAM Article!
Running and Bodybuilding…the all time most read article.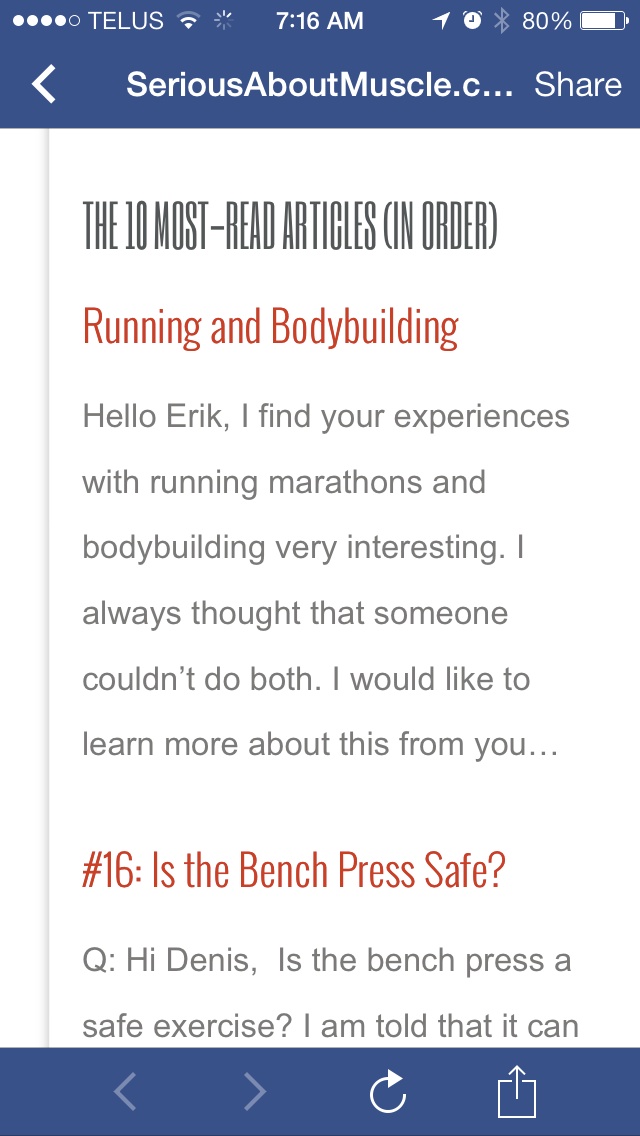 Editorial contributions to SAM mag.
Many bodybuilders fear losing muscle due to running or intense cardio…true?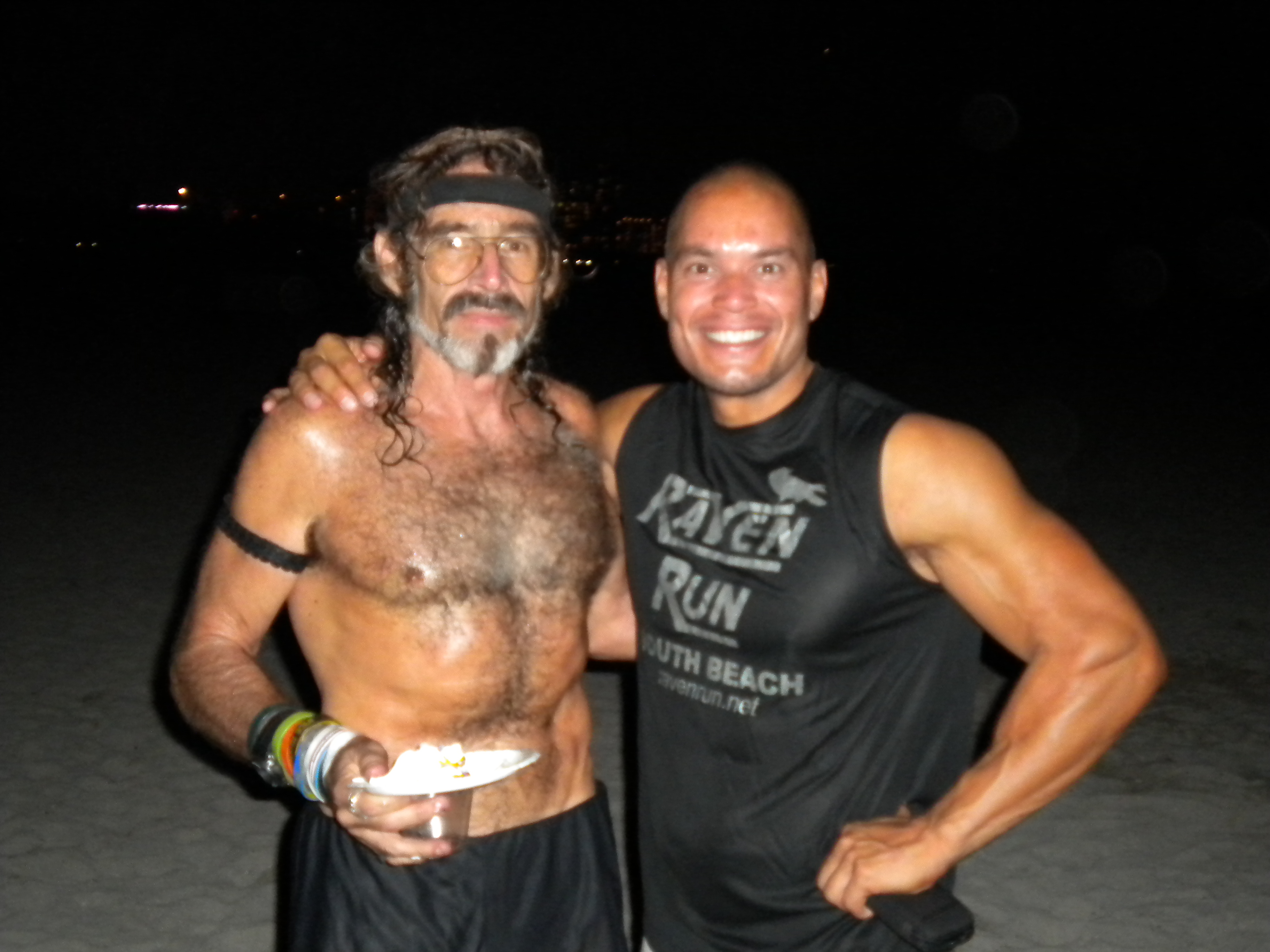 Running with "Raven" at South Beach.
With one of my heroes, Miami Beach running icon, Robert "Raven" Kraft.
Shawn Ray.
My early inspiration..I wanted to be like him!
Family.
It all began here. Mom (L) and Dad (R) with brother and sister baptism in Denmark. I'm the chubby one on the right.
The Alstrup Siblings.
Erik, Kevin, Kim and Alison.
alstrupfitness, since 1994.
Choose to make exercise a priority in your life.
My comeback WIN.
Montreal Classic. First show after a 10 yr layoff. Won Overall Championship and new drug free PRO.
IDFA Toronto Classic.
2nd show in my comeback and my 2nd win!
Headlining in Toronto.
Big challenge ahead with Dickens Lambert.
Abs!
In the world of Natural Bodybuilding, its all about conditioning!
Posing matters!
Work on your stage presence, it will pay huge dividends in the end. It may just win you the title.
2011 Pro Universe.
Serious competition.
The Champ!
My first IDFA PRO Victory.
This SAM cover felt good!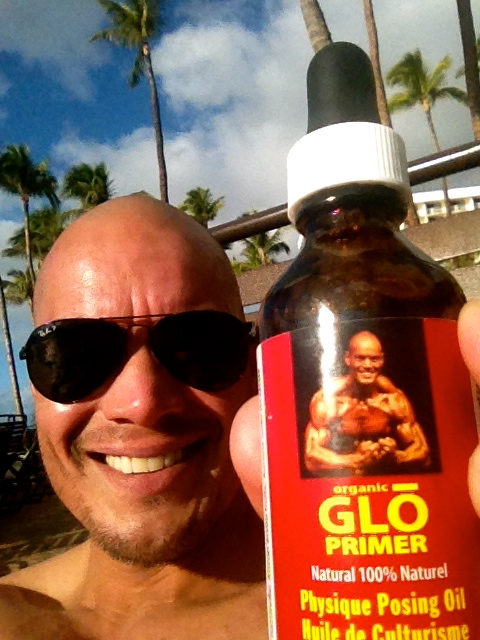 OrganicGlo.
The best body oil in the world. Great cover boy too..
In Miami at the NGA Universe.
I used OrganicGlo at all my competitions in 2011 and 2012.
www.OrganicGlo.com
100% Organic!
Side Triceps on the Cronus Stage.
2011 Cronus World Championships, Texas, USA By invitation only- the best of the best!
Promotion time at the Cronus.
Feeling good even though I'm a total unknown here...
Runner Up at The Cronus.
Excited with the results: 2nd place among the best at the 2011 Cronus World Championships in Stafford, Texas.
PGA Canadian Open with Lucas.
Perhaps a future PGA star, with Rory Sabbatini, Mike Weir, Hunter Mahan and Matt Kuchar.
Lucas and Luke.
Bringing Lucas and former World #1 Luke together.
My biggest fan-Mom!
At a guest appearance in Montreal with my MOM.
Dad.
Listening to feedback from Dad following 2009 Toronto Classic victory.
Posing Matters!
Years of training, months of dieting to be your best for one day on the stage- Present yourself well!
Posing practice in South Beach.
Teaching posing fundamentals to clients on the beach at South Beach, Miami.
Seminar with Natural Champions.
A great experience sharing wisdom with Denis and Francois!
Posing to Win.
I wrote this article for the premier issue of the IDFA magazine.
10 lb Hamburger!
We love to celebrate after competitions- preparing to tackle this 10 lb'er after MuscleMania Universe in Miami!
Coffee!
I have a slight caffeine addiction ;) I have a slight caffeine addiction. I have a slight caffeine addiction.
Nutella!
The kryptonite to Mr. Universe's armour.
Front Squats.
One of the best (and most demanding) exercises for developing tremendous legs.
Love this poster!
For the USBF 2014 Pro-Am I won this show again, defending my Pro and Masters Pro titles.
2013 United States BB Champ.
I successfully defended my title as Overall Mens Pro and Masters Pro Champion in 2014.
Under the stage lights.
Posing, mid routine at 2012 Pro Mr. Universe.
BodyBuilder of the Year!
SAM Magazine acknowledged my contributions and comeback year in 2009. I gratefully won this award again in 2010.
2013 WNBF Worlds.
Loved this Screen shot from the 2013 WNBF World Championships.
2013 Pro World Natural Championships
Runner up at the WNBF in Boston.
NGA Pro Classic 2013.
Pro Champion at the NGA Pro in Richmond, Virginia
alstrupfitness, since 1994
A few questions for Dickens.
I invited MuscleMania Pro World Champion, Dickens Lambert on stage to answer a few questions.
Hosting the SAF Summer Spectacular.
Host and Emcee at SAF in Ottawa.
A trophy of a different kind.
Public Speaking award at Toastmasters International.
Post victory speech.
An impromptu speech following my Pro Victory in Toronto. Begins at 8:00 mins in video on media page. Encouraging the audience to get involved exercise and drug free athletics.
Guest appearance in Ottawa.
Always great times meeting the fitness community.
Burning Calories.
Always loved running… My secret weapon to really getting lean.
Addressing the audience in Montreal.
After a guest posing routine I followed up with a speech on Drug Free lifestyle and gratitude to the fans in Montreal.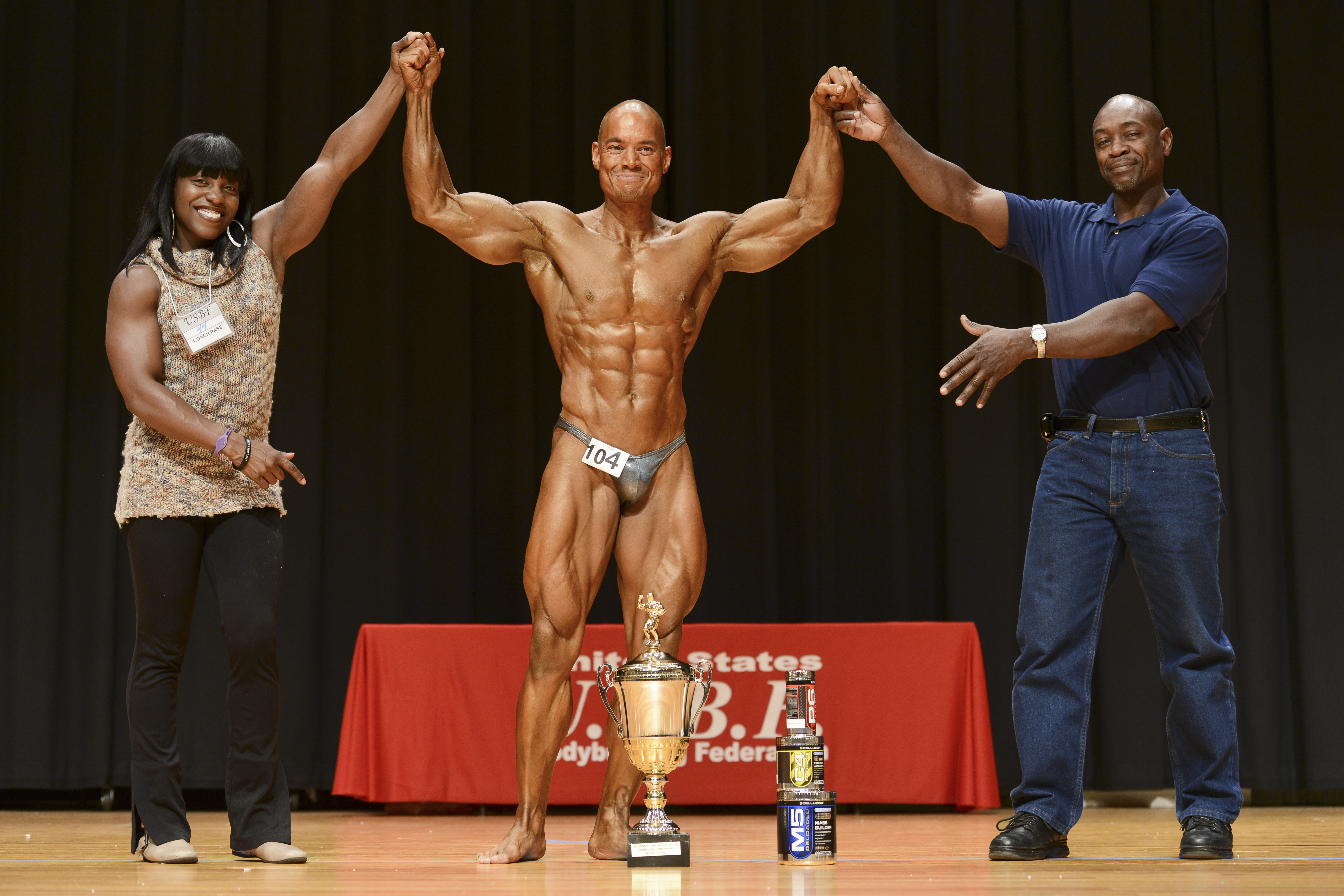 2013 Pro and Masters Pro Champ.
At USBF in Pennsylvania, USA.
SAM Cover.
Grateful for the gift of living and training drug free!
Korby Banner photo shoot.
One of my fave photos from my shoot with world famous photographer, Korby Banner.
Bodybuilding Seminar in California.
Speaking about Natural BB to a group of fitness students at Bryan College in Sacramento, CA. Notice the little fellow to the left…LUCAS!
Giving the shirt off my back.
Literally! She answered a trivia question and won the shirt. I took it off and signed it for this fan.
Guest appearance for IDFA.
Always glad to support and nurture fan and community interest in Natural Athletics.
2012 IFPA Yorton Cup Worlds
Hitting shots with World Champs, Cleveland Thomas and Philip Ricardo Jr. at the Yorton Cup in Phoenix AZ.
My favourite pose.
Once you learn posing, smile and make it look easy!